Let's discuss your marketing challenges
Are you interested in modernizing your marketing approach? Do you have significant revenue goals this year but you're not sure how to achieve them? Are you convinced you need to make a change but you don't know what the return on investment is?
Let's set up a time to have a discussion around your business challenges and see if there is a fit.
• Modern integrated marketing strategy
• Organizational restructuring around modern marketing practices
• Omnichannel implementation and change management
• Building an effective millennial marketing strategy
• Social media strategy - corporate planning and execution
• Online marketing strategy
• Audience identification
• Inbound content strategy
• Marketing automation
• Customer experience engagement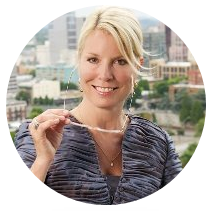 "Our initial meeting with Siouxsie Jennett of Mambo Media was transformative. She was able to quickly assess our current approach and then expertly showed us a better, more effective way to connect with our customers and create more leads. We now have a stronger and more effective modern sales and marketing organization."
Peggy Hoag, Principal Broker, Berkshire Hathaway